Why Choose Us for Google Display Ads Services?
We are a trusted partner for businesses and advertisers who are looking to maximize their reach and ROI from Google Display Ads.  With our experienced team of experts, we offer the best process for ads services which includes:
Research & Analysis
We conduct extensive research to identify your target audience and competitive landscape in order to create effective campaigns that will stand out from the competition.
A/B Testing
We use A/B testing to evaluate different versions of ads in order to determine which one performs best with your target audience.
Strategy Development
Our strategies are tailored to your specific goals, ensuring that you get maximum return on investment from your campaign.

Bid Management & Optimization
With advanced bid management algorithms, we constantly adjust bids based on various conditions like time of day or device type in order to get the most out of every ad spend dollar.
Ad Creation & Design
Our experienced professionals create visually appealing ads that capture users' attention while also maintaining a consistent brand identity across multiple platforms.
Reporting & Analytics
We track all the important metrics associated with your campaigns so that you can measure performance against goals and make informed decisions about future budgets.
Our goal is to provide you with an efficient and cost-effective solution for Google Display Ads so that you can make the most of your advertising investments.
How Google Display Ads Works?
Google Display Ads is an effective way for businesses to reach their target customers online. Through the use of targeted ads and banners, companies can advertise their products or services directly to people who are already interested in what they have to offer.
By utilizing various targeting methods such as demographic targeting, contextual targeting, remarketing, and interest-based targeting, advertisers can ensure that the right message is being seen by the right people at the right time. With Google Display Ads, businesses can increase brand awareness, drive more website visitors and leads, and ultimately grow their bottom line.
Convert your curious customers into leads with our Display Ads service.
Our Display Ads services can help you maximize your business' potential! With our help, you can convert curious visitors into leads and unlock the door to success. Reach a wider audience today and enjoy the many benefits of reaching more potential customers. Start achieving your goals with us today – get ready for your business to flourish!
Take your Google Display Ads to the next level with our four-step process:
Unlock the potential of your business with our Display Ads service. Our onboarding process starts with a discovery call and provides you with a tailored strategy to maximize your campaigns and reach your targets. We'll assign roles and explain our processes, as well as provide estimated timelines for deliverables. Through this detailed and measurable plan, we strive to give you the best results and help you surpass your goals. Get started today!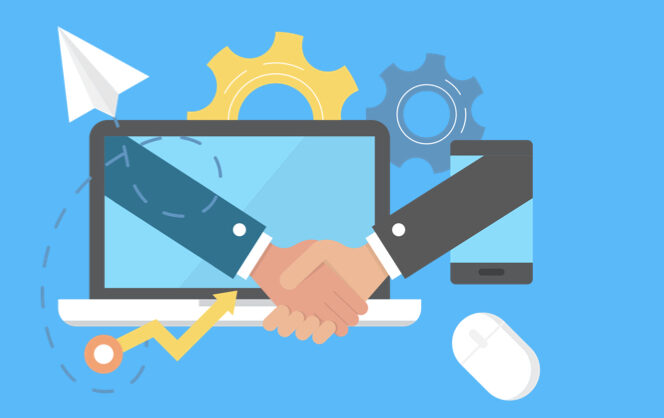 With us, you can make your display ads really stand out from the competition. Through our detailed analysis of thousands of data points and in-depth understanding of your goals, we plan a campaign that yields maximum results. Our targets include businesses, consumers, geography, interests, demographics and more – so you know you're reaching the right people in the right places. Experience the difference with us today!
Our process doesn't stop after testing – we'll constantly review our strategy, revisit the original goals, and evaluate the progress we've made toward achieving them. We use specialized web-based reporting tools to gather data about the performance of your display ad campaign and deliver monthly reports that present this data along with information from the Display Networks, your analytics provider, and other third parties you want to integrate with your platform. These reports highlight your most critical KPIs, feature results from the previous month and strategies for the upcoming month, and outline recommendations for adjusting our tactics to capture your demographics more effectively.
Our process of optimizing display ads never stops. Once we've evaluated the effective aspects and pinpointed areas to develop, we'll maintain refining the process and optimizing your advertisement campaign. By keeping our approach changeable and continuously optimizing based on real-time outcomes, we can make sure that you're always achieving your maximum potential with display ads. Possible optimizations include:
Placement of your display ads

Display ad audience

Audience testing

CTAs, graphic testing, etc.

Landing page content, including mobile usability
Contact Us Today To Get Started!
Don't wait any longer to get your business found online! Contact the experienced team at BH SEO Agency for professional SEO services in Beverly Hills and start achieving the visibility and growth you desire. With our expertise and tailored strategies, we can help you get found fast and reach more potential customers. Our support staff is available 24/7 to assist you and you can also mail us at
support@bhseoagency.com.
We assure you to revert within 12 hours. We are also providing Free Consultation services so feel free to reach us anytime. Get in touch with us today to get started!