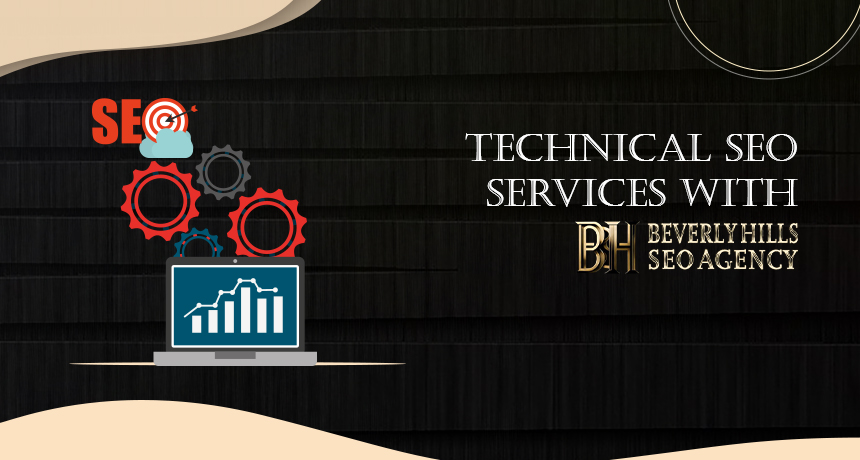 Unlock Untapped Potential Of Your Website with Technical SEO Services
Improve your website's health with our Technical SEO services. We guarantee improved organic search rankings, optimized content for readability, removal of crawl errors, enhanced site speed and security, as well as prevent your website from dead links.
Improve your Website Health with Our Technical Seo Services
Years of expertise and mastery of SEO practices have allowed us to discover creative ways to help your business grow. Our technical SEO services can improve user experience, build customer trust & credibility, generate leads, and increase conversion rates. Through strategic campaigns and improved visibility, we can bring high-quality traffic to your website and reduce customer acquisition cost. To do so you have to find the right SEO agency for your business. Finding the right SEO agency for your business is no easy task – you need an experienced team who will understand your brand and deliver the correct messages. Before deciding who to go with, contact any potential agency to ensure they understand the customer's pain points.

Schedule a free 30-minute strategy session with us today to begin creating a custom plan tailored towards your needs and helping you to identify areas for improvement. Contact BHSEOAGENCY now!
Technical SEO Checklist: Get these fixed and improve your performance!
Technical SEO is the process of optimizing a website to make it more accessible to search engines. It involves ensuring that the structure, content, and code of a website are all optimized for search engine crawlers. This includes things such as setting up page titles and meta descriptions, using structured data markup, improving page speed, and more. Here is a checklist for technical SEO items to consider:
Fixing these issues, we will see improved health as well as performance of your website.
Technical SEO involves the optimization of elements on a website that have an impact on search engine rankings. This includes everything from page titles and headings to content quality, site structure, and even speed optimization. When properly done, technical SEO can lead to improved visibility in search engine results as well as better user experience.
When looking at how technical SEO can help your website get more traffic and leads, it's important to consider all aspects of the strategy. The following are just a few of the ways that technical SEO can improve your website:
Knowing what keywords your target audience is searching for is essential when it comes to optimizing your pages for top ranking. Thorough keyword research helps you craft content that resonates with users and ranks higher in search results.
User experience is closely tied to page speed and if your website takes too long to load, it won't rank high in organic results. Technical SEO techniques such as caching and compression can help make pages faster and more enjoyable for visitors.
Structured data markup is used by search engines to understand what a web page is about and how it should be displayed in SERPs. Using structured data codes helps give context to content which makes it easier for search engines like Google to crawl and index pages.
With the majority of searches being made on devices such as smartphones and tablets, responsive web design has become essential for successful websites. Making sure that all elements on a page look perfect no matter the device size ensures that visitors have an enjoyable browsing experience.
Optimizing URLs with keywords can boost rankings in SERPs, making them easier for readers to remember and share with others. By using different variables such as length, format (dashes or underscores), stop words, etc., you can create better URL structures for improved visibility in organic search results.
Ultimately, implementing these technical SEO techniques will help improve your website's visibility in organic search results which leads to more traffic and higher conversion rates
Contact Us Today To Get Started!
Don't wait any longer to get your business found online! Contact the experienced team at BH SEO Agency for professional SEO services in Beverly Hills and start achieving the visibility and growth you desire. With our expertise and tailored strategies, we can help you get found fast and reach more potential customers. Our support staff is available 24/7 to assist you and you can also mail us at
support@bhseoagency.com.
We assure you to revert within 12 hours. We are also providing Free Consultation services so feel free to reach us anytime. Get in touch with us today to get started!